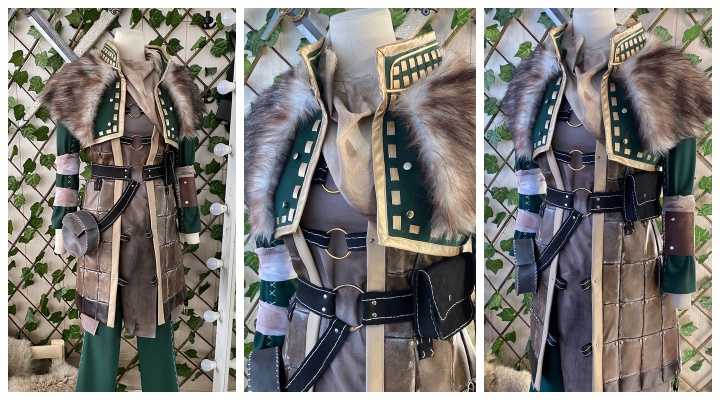 Anders. It is necessary to make several posts about him, as well as about Keya, with details, otherwise it does not fit in one photo.
Here, literally all the fabric, except for the green one, was dyed by hand, and there are hand seams everywhere. Bags and belts are functional and hand-sewn from genuine leather.
The fur is dyed from silver in the desired shade.
And everywhere there is a magnificent green and gold lining.
It is worth saying that I dreamed of cosplaying with Anders, or at least making a costume for 7 years, but then the Anders fell off, then the customers. And now my inner Hawk is just happy and hums pretty and wants to leave him to live with us. Because he's my favorite romantic interest in the entire trilogy and one of my favorite characters.
14/06/2022